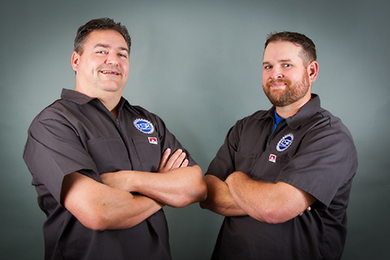 ESR is a locally run business that serves the greater Bay Area from our offices in San Francisco.
We specialize in providing top tier maintenance, repair, testing, and modernization services for virtually all types and makes of elevators and other types of conveyance systems. As a privately owned company, we can focus exclusively on the quality of our services. ESR's owners and personnel are readily accessible and highly responsive.
At ESR, we pride ourselves on employing the old school elevator service model wherein customer satisfaction is paramount. Our technicians are given the time and tools to do their jobs properly, and are empowered to make reasonable decisions and purchases to enhance the customer experience.
With a combined 50 years of industry experience, our knowledgeable and respected ownership team is committed to your service needs.
As industry veterans as well as code experts, ESR will craft solutions tailored to meet your specific needs in elevator service, modernization and repair.
Together, we are dedicated to the common goal of providing you the highest level of service available.
Mission
We are a team of customer focused professionals committed to providing quality maintenance, repair and modernization services.
Core Values
We are a trusted source for elevator solutions.
We are dedicated to providing the highest level of service.
Our reputation is our greatest asset.